ELEMENT Architectural Recessed Downlights
ELEMENT is our specification-grade recessed lighting offering, designed and engineered to deliver critically specified light for any environment. Since its inception, ELEMENT has been defined by the needs of the design community.
Entra Value-Priced Performance Downlights
Entra adjustable downlights offer a quality alternative to meet reliability and performance specifications on budget-sensitive residential or commercial projects.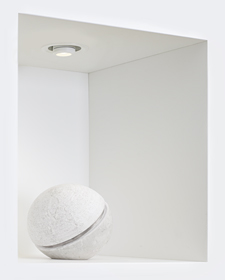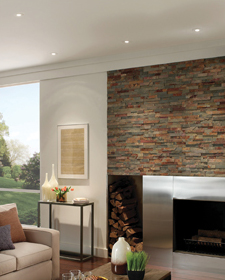 Reflections Decorative Downlights
Reflections redefines recessed lighting by allowing LED downlights to become an essential architectural compononent as well as a decorative design element. Reflections decorative recessed domes act as reflectors to a completely hidden ring of upward-firing LEDs that deliver reduced-glare illumination.
Merge Linear Systems
Merge linear LED systems represent the marriage of a general illumination linear LED system to a low-voltage track lighting system. Merge creates recessed, suspended, or flush mount lines of uniform, glare-free LED light while offering stunning design flexibility
Exo
EXO offers specification-grade lighting with a geometric decorative design and is your solution for task and general illumination with multiple options of finish, size and aimable beam spreads.
ELEMENT Multiples
ELEMENT Multiples have simultaneously redefined and elevated the recessed multiples category with meticulous design and engineering. Smart design yields a surface completely free of fasteners for a sleek look, even without trims.
ELEMENT BYOM Build-Your-Own Multiples
Where creativity and necessity meet, ELEMENT Build-Your-Own Multiples achieve an almost endless range of lighting arrays using an expandable grid system. A designer's vision can become reality; all using any combination of ELEMENT Multiples adjustable spots, general illumination or wall wash light modules.