Housings
To Meet Every Code and Environment
Built to stand the test of time, as well as to withstand the rigors of busy construction sites, ELEMENT housings are designed to be contractor and construction code friendly.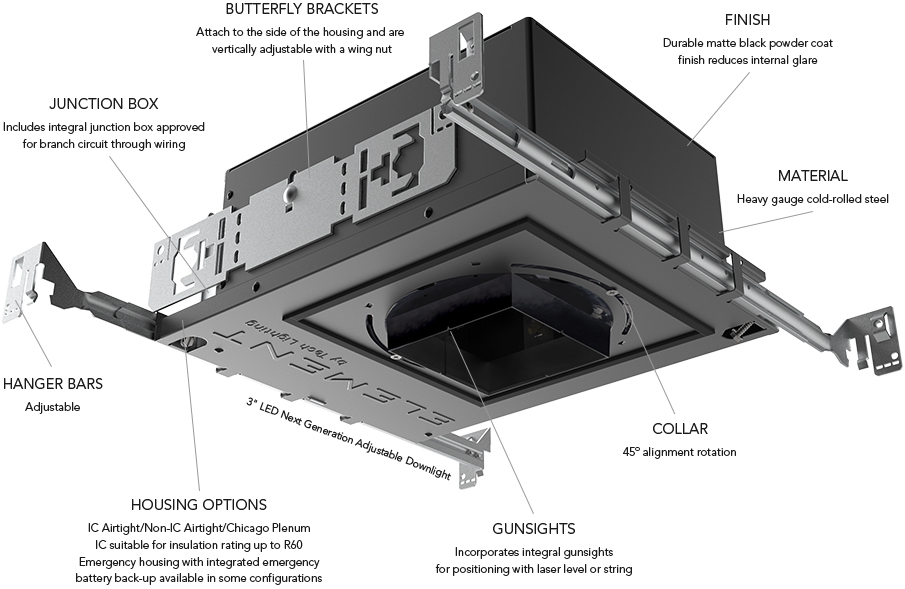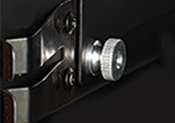 Thumb Screws
Housing Heights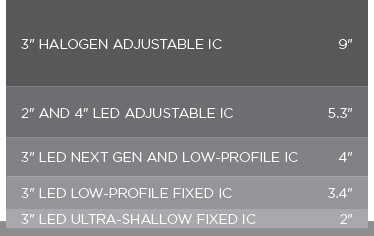 Remodel Versions Also Available
Flangeless installation option for seamless ceiling appearance
Patented high-low lamp positioning and lockable tool-free hot-aiming mechanism with 0-40° tilt and 361° rotation
Allows below the ceiling servicing and installation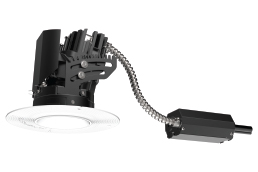 Special Application Ultra-Shallow Housing

Small aperture 3" LED Downlight uses standard ELEMENT 3" trims in an ultra-shallow height of 2", ideal for shallow or crowded plenum spaces. Provides the same output and warm dim options as the rest of the 3" LED line; suitable for IC applications.