Housings
To Meet Every Code and Environment
Built to stand the test of time, as well as to withstand the rigors of busy construction sites, ELEMENT housings are designed to be contractor and construction code friendly.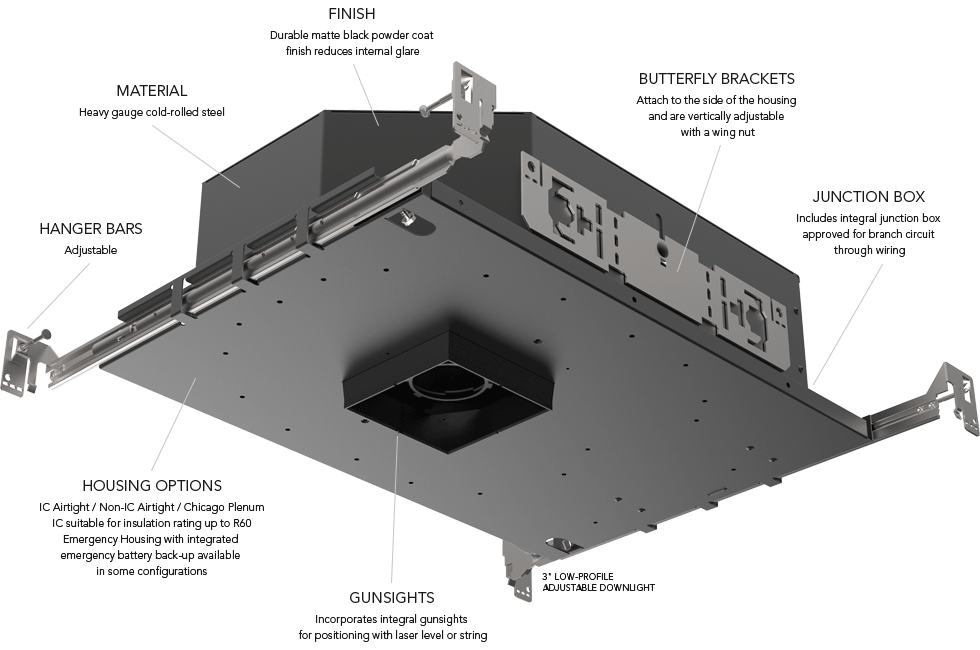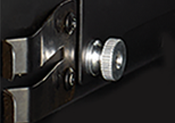 Thumb Screws
Housing Heights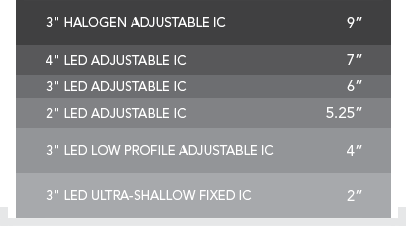 4" Twist & Lock 45˚ Collar Rotation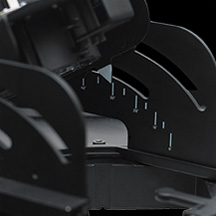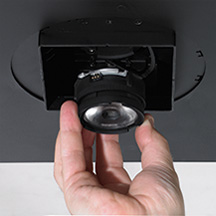 45° collar rotation after install to ensure square trims
are perfectly aligned
Easily insert / remove LED module
Driver removed separately
Ultra-Shallow Housing

Special Application
Small aperture 3" LED downlight uses standard ELEMENT 3" trims in an
ultra-shallow 2" above the ceiling housing, ideal for shallow or crowded plenum spaces. Features a unique sliding mechanism for driver accessibility.