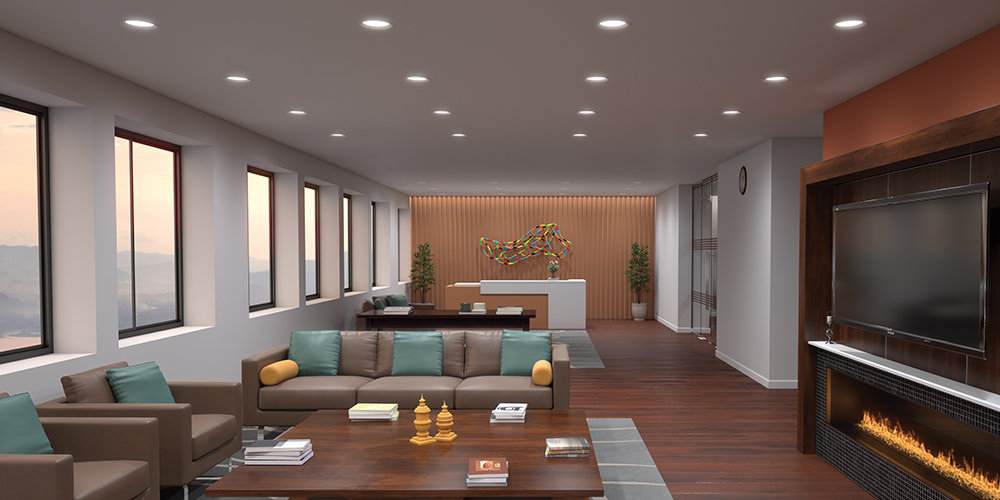 Reflections
Recessed Decorative LED Downlights
Award-Winning, Innovative Approach to Architectural Downlights
ELEMENT Reflections redefines recessed lighting at a fundamental level by allowing LED downlights to become an essential
architectural component as well as a decorative design element. Ideal for residential, hospitality, retail, or corporate environments,
patent-pending ELEMENT Reflections recessed downlights infuse an interior design with style and taste while delivering pristine
LED indirect general illumination.
A choice of five distinctive domes, molded with exquisitely embossed design details, subtly accent architectural themes with beautiful
and abundant indirect LED general illumination while creating a soft ceiling glow.
Indirect Light: Elevating Style while reducing glare
Beyond contributing to the overall architecture and design of a space, Reflections domes are essential components of the innovative, patent-pending engineering behind this line of recessed downlights. Reflections domes are recessed into the ceiling plane and act as reflectors to a completely hidden ring of upward-firing LEDs that deliver perfectly controlled indirect illumination. The play of light and shadow highlights the stylized dome designs while also reducing overall glare.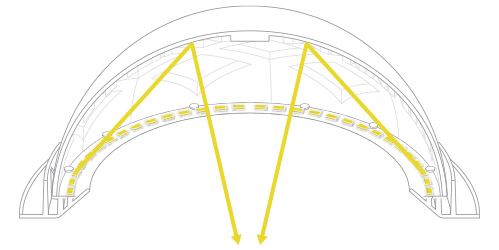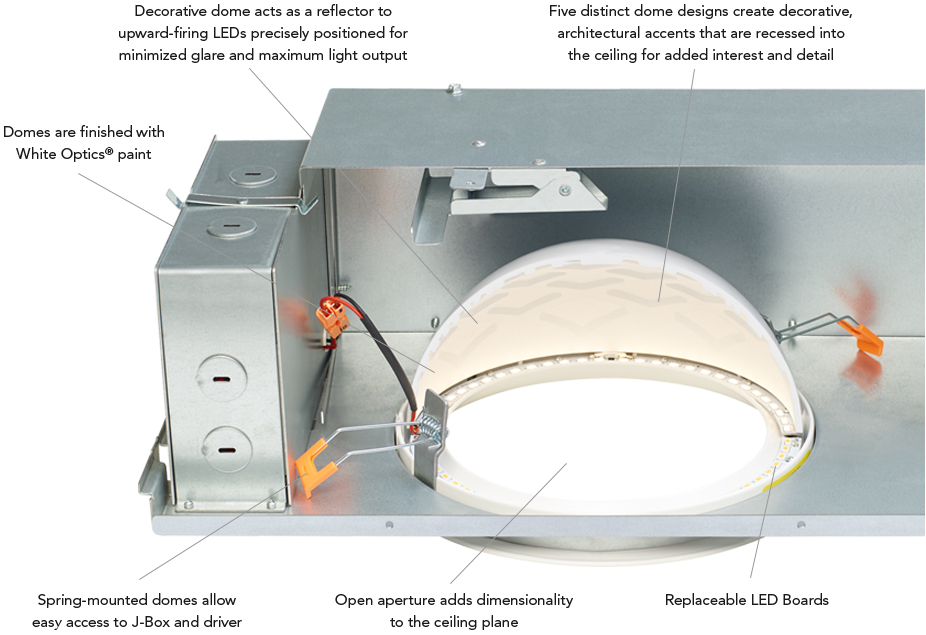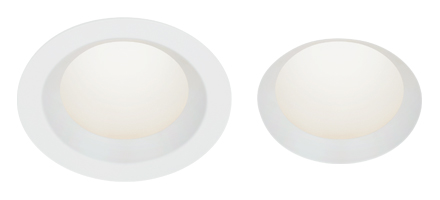 Skye lives simply unadorned, where pure, reduced-glare indirect illumination is the ideal solution.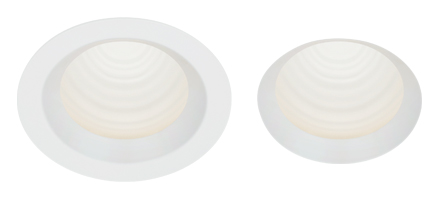 Dune creates concentric rings of reflected light reminiscent of rippling water or waves of sand.
Torus transforms beautiful three-dimensional geometry for dramatic visual interest with the subtle play of light and shadow.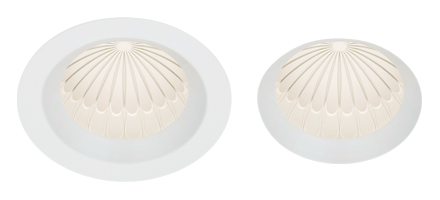 Bloom brings the symmetry of the natural world into harmony with traditional, transitional, or contemporary room décor.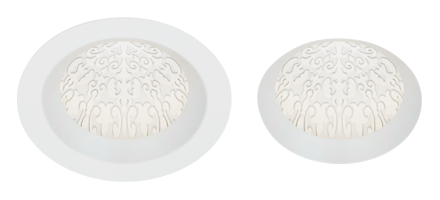 Fleur reimagines the traditional Fleur di Lis adding distinctive, glowing accents to classic ceiling detail.