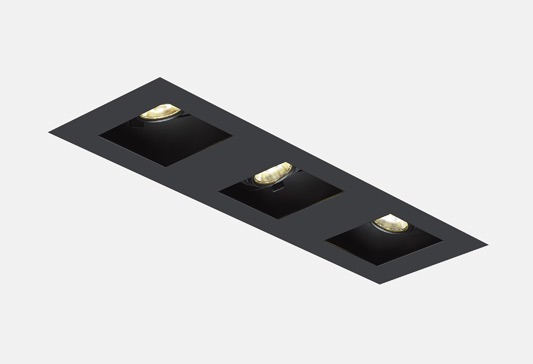 Product Information
MULTIPLES TRIMMED
ELEMENT Multiples feature a unique patent-pending LED dome assembly enabling remarkable tool-free adjustment and locking while maintaining full center beam candle power at all tilt & rotation angles. All trims are made of cold rolled steel for excellent durability and are available in several finish, ceiling appearance and aperture configurations to accommodate virtually any aesthetic. Available in 1x1, 1x2, 1x3, 1x4 and 2x2 configurations.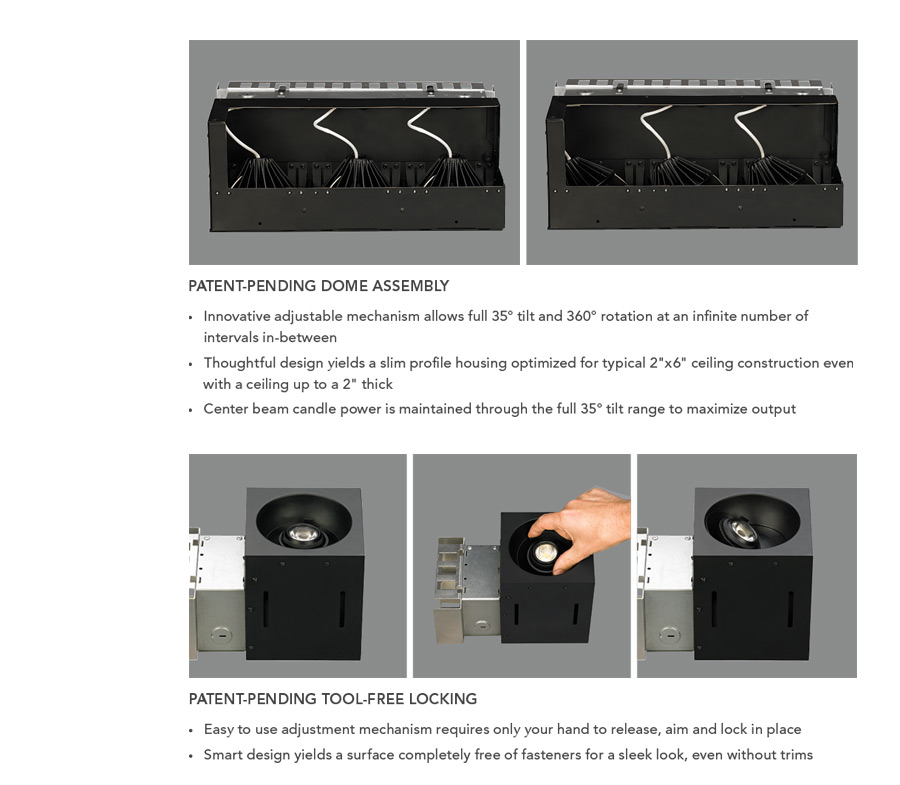 Trims
Every ELEMENT Multiple trim is made of cold rolled steel. No seams. No warping. No sagging.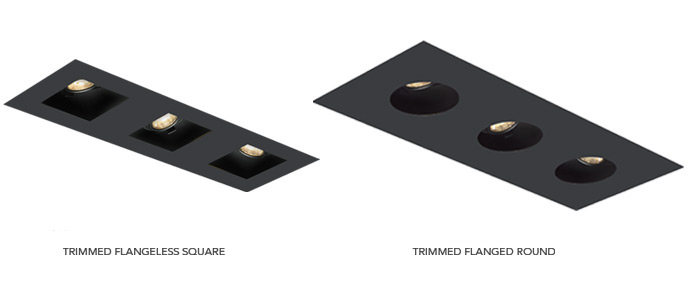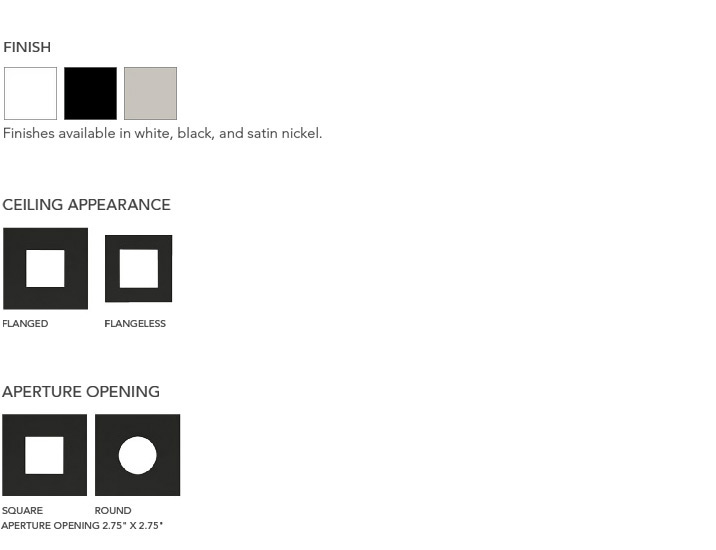 ATTRACTIVE TRIM OPTIONS
Like all ELEMENT downlights, our Multiples trims are made of cold rolled steel with minimal thickness for a sleek look with a choice of Flangeless (mud-in) or Flanged ceiling appearance;
Trims are available with either round or square apertures and choice of three finishes – black powder coat, satin nickel plated and white powder coat (paintable).
Trim-Mounted Reflectors
ELEMENT Specular Reflectors reduce glare while creating a clean, quiet ceiling appearance. Available finishes include Anodized Gold for a decorative accent, or Anodized Black for a truly silent ceiling look. These beautiful trim accessories have been specifically designed to minimize any effect on light performance, color, and output.
- Can be easily installed or removed
- Mounts to existing trim
- Compatible with Fixed and Adjustable Housings
- Finish Options: Anodized Gold (G) or Anodized Black (B)
2" & 4" Reflectors Shipping November 2018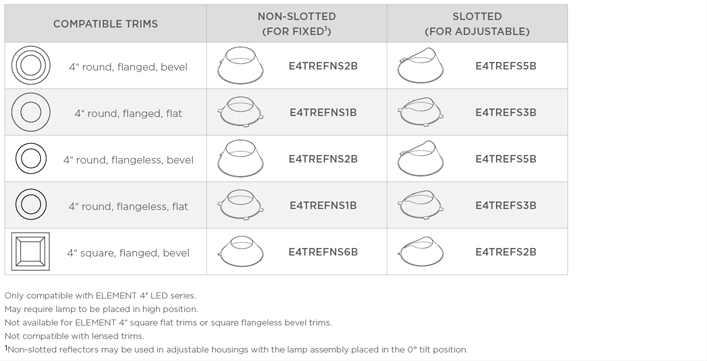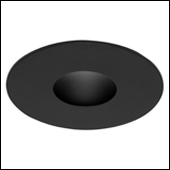 shown in gold
(below ceiling view)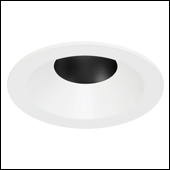 shown in gold
(below ceiling view)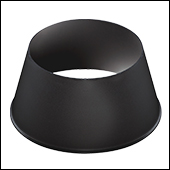 black reflector insert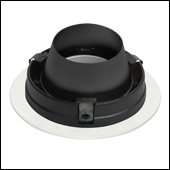 shown in gold
(trim mounted)
Click here to download the Reflectors specification sheet.
Housings
| | |
| --- | --- |
| CHICAGO PLENUM | IC/NON-IC AIRTIGHT |
| CHICAGO PLENUM | IC/NON-IC AIRTIGHT |
| CHICAGO PLENUM | IC/NON-IC AIRTIGHT |
| CHICAGO PLENUM | IC/NON-IC AIRTIGHT |
| CHICAGO PLENUM | IC/NON-IC AIRTIGHT |
Applications