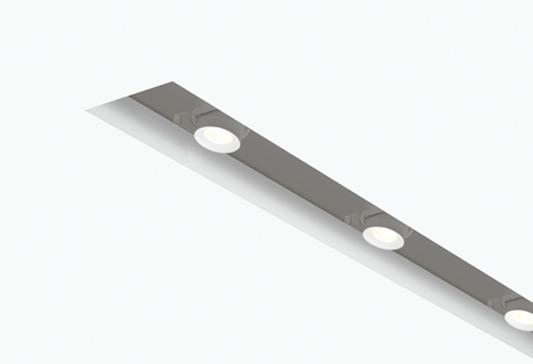 MERGE™ Recessed Track System

MERGE™ Recessed Track System
ELEMENT Merge recessed track channels are available in 2, 4, 6 and 8 foot lengths with a number of connector options for flanged, flangeless, or lay–in installation. ELEMENT Merge spot heads or pendants can be added directly into the channel at any point along its concealed low–voltage bus system for simultaneous accent or task illumination. Flanged versions and flangeless versions (which include aluminum plaster plates for a mudded in look) and all linear components feature a beveled aperture to integrate seamlessly with architecture for sleek ceiling to fixture transitions.

DESIGN FEATURES AND OPTIONS:
Beveled aperture integrates seamlessly with architecture for sleek ceiling to fixture transition
Available flanged, flangeless with drywall, or lay-in (T-Grid) installation
2 ft, 4 ft, 6 ft and 8 ft gangable linear lengths with "L" and wall-to-ceiling connectors
Optimized for use in 2"x 6" construction
Two spot head options: Gimbal and Drop-down
Twist-and-lock design allows LED adjustable spot heads to be placed anywhere along the bus channel
FreeJack connector allows the use of any Tech Lighting low-voltage head or pendant
Spots: Multiple CRI, color temperature, and beam spread options



SPECIFICATIONS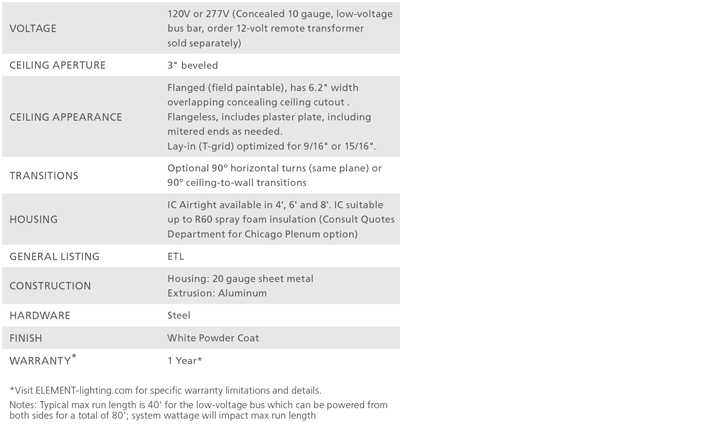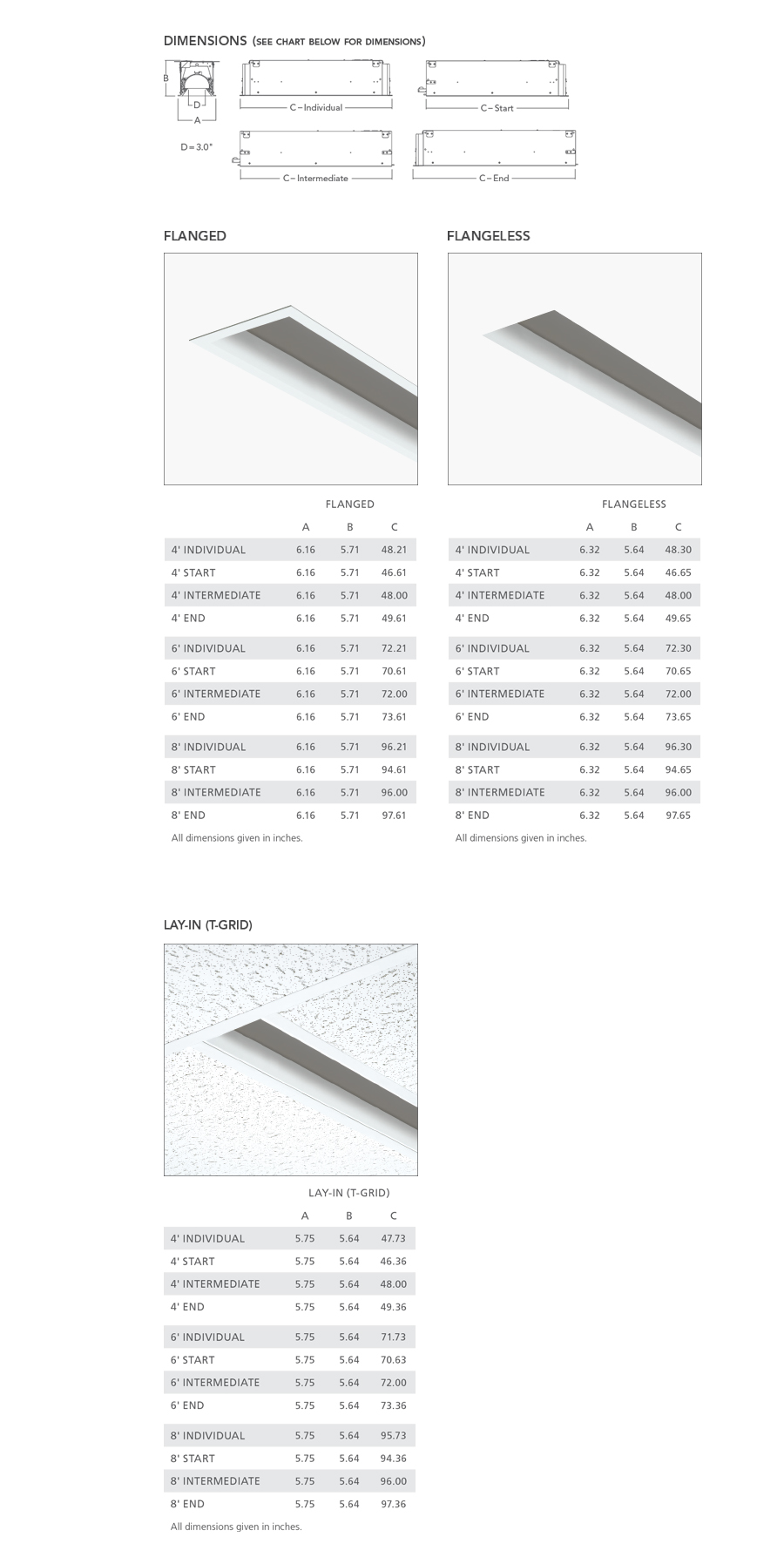 The ELEMENT Merge™ low-voltage bus system allows you to simply twist-and-lock LED adjustable spot heads anywhere along the channel for stunning design flexibility. Options for beam spread, mounting, and color temperature allow designers to specify a system tailored to exacting demands. The Merge Gimbal Spot does not break the ceiling plane for a smooth overall appearance. The Merge Drop-down Spot allows maximum aimability and utilizes Merge FJ connector. For further design options, the FJ connector allows any Tech Lighting low-voltage head or pendant to be mounted from the Merge system making it remarkably versatile.

SPECIFICATIONS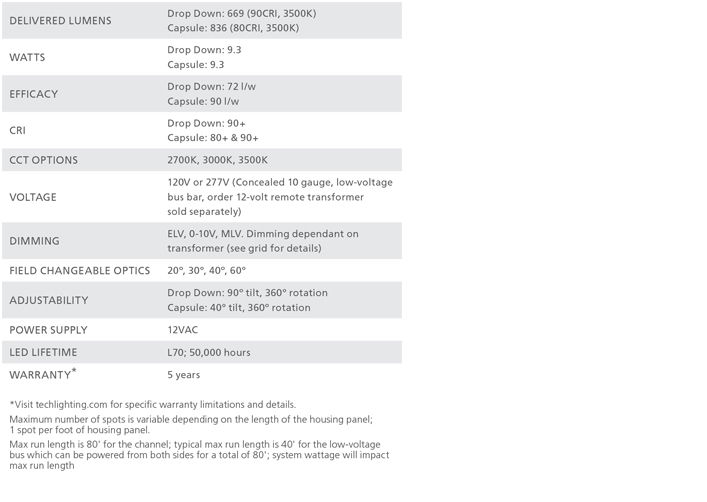 The continuous line of the ELEMENT Merge™ Recessed Track system is enhanced using either a specifically engineered 90° turn connector or wall-to-ceiling connector. Seamlessly make 90° turns or transition from ceiling to wall for enhanced design interest while also allowing the option to add spot heads for accent and task lighting.

SPECIFICATIONS