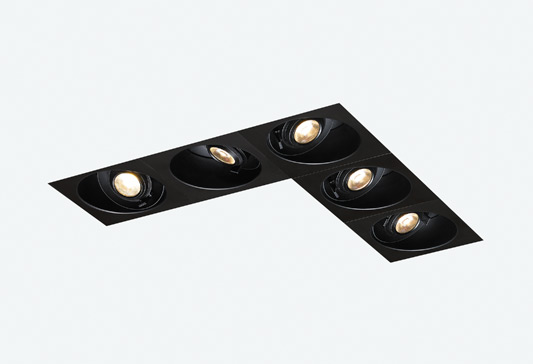 Product Information
BUILD-YOUR-OWN MULTIPLES
Built on the foundation of an easily configurable and expandable modular grid frame system, Build-Your-Own Multiples (BYOM) allow the creation of totally unique, never-before-achievable LED lighting arrays to fulfill both challenging space needs and a designer's vision. Build-Your-Own Multiples (BYOM) offers three interchangeable LED light modules: general illumination, wall wash, and adjustable spot.

The BYOM grid frame system is highly configurable and expandable offering 21 grid frames of varying sizes that can be combined to create larger grids. The uniquely modular BYOM system allows designers incredible design flexibility. From simple "L" shapes to "steps" or more complicated "X" arrays, BYOM LED light modules are placed into the recessed grid structure to create the desired lighting configuration and effect. To finish the look, metal plaster plates and frame blanks allow the entire system to be mudded in for a completely seamless appearance. Below the ceiling, optional flangeless trims made of cold rolled steel for excellent durability are available in white, black, or satin nickel finishes, as well as square or round aperture configurations to accommodate virtually any aesthetic. The trimless (Open) option boasts an especially attractive, sleek look below the ceiling without use of additional trims.


Every ELEMENT Multiple trim is made of cold rolled steel. No seams. No warping. No sagging.



SQUARE TRIMS




FLANGELESS FLAT





ROUND TRIMS




FLANGELESS FLAT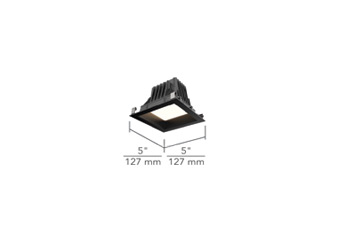 GENERAL ILLUMNIATION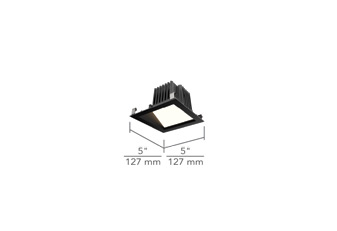 WALL WASH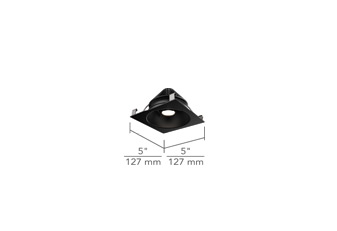 SPOT MODULE
Applications